🌈Every Monday, the universe offers up a message for me to pass on to you! 🌈​
​
This week I want to share with you, the idea of scarcity or LACK as it's often referred to. Maybe you've not heard that term before? But you've definitely experienced it; we all have for it's the basis of capitalism. Create scarcity and you soon have competition for resources!
​
Competition breeds scheming; competition gives us cause to engage in conflict with others; competition see's us in combat with our brothers and sisters – and our children!
​
Have you ever, on hearing your child say 'no' to what seems like a reasonable request, felt the urge to impose your will on them in a powerful way; or use coercion, shaming or punishment to have them do it? Say for example you ask them to help you carry the groceries in from the car but they've already got their head in a game and say 'no'…Or you ask them to turn off their computer so you can get in the car for a planned adventure and they respond with, 'not right now mum…'.
​
Or, an example from this morning; your child wakes the puppy up after you've been playing with him for what seems like 16 hours and you'd planned to use that sleep time to get some jobs done (sending out this digest – hypothetically!). Your immediate response might be 'AAARRGGGHHHH'!!! Perhaps you even get cross at the child.
​
Here's one that might not seem so obvious. Do you have any habits that really make you twitch when they are interfered with? Stacking the dishwasher a particular way? Putting the clothes away within a certain timeframe after washing them? Miné's folding the towels quite specifically – in half length ways and then in three. Nothing makes me feel quite so satisfied than when I see all the towels stacked clean and neat in the bathroom and boy does it irk me when someone hasn't noticed this years old pattern and folds them in a DIFFERENT WAY!
​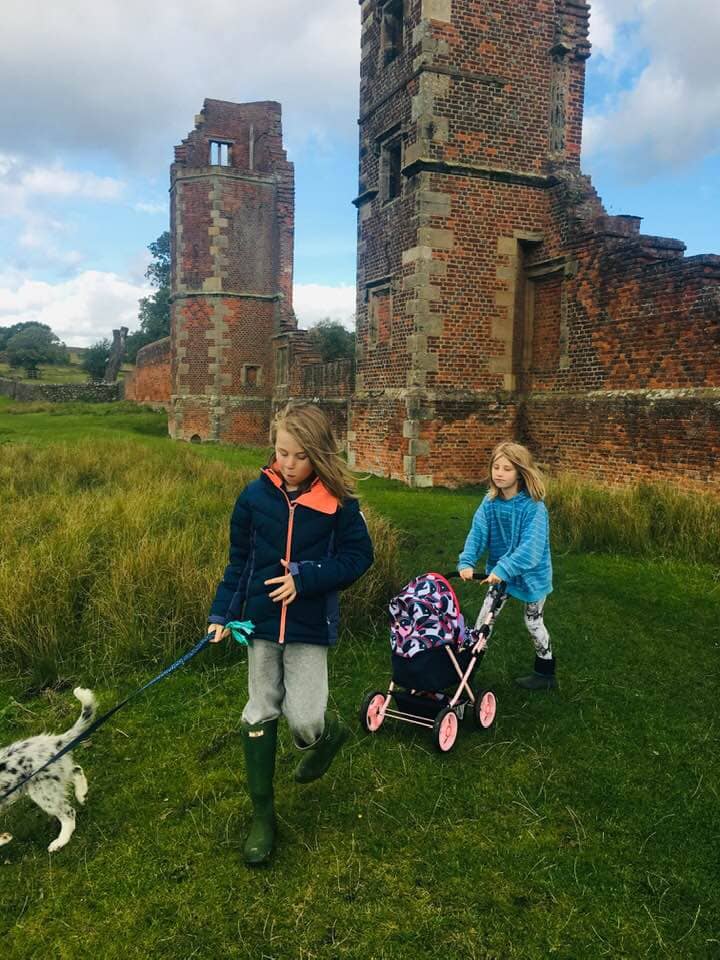 ​
​
But I want to tell you something MINDBLOWING!!!
​
We've been lied to. We've been told continuously, particularly since we stopped living a hunter-gatherer life, that THERE IS NOT ENOUGH! That we must compete with others for our share. And on the face of it, that certainly seems true.
​
The sale always ends- and we don't always grab that bargain. Someone else get's that promotion – because you weren't good enough. Your child didn't get a good enough score on the spelling/math/science test – where did they go wrong and how could they improve for next time? Your baby didn't get enough sleep and now the afternoon is ruined. Your partner forgot your anniversary…
​
And the world is full of pretty big signs that this is truth. People in many countries throughout the world (including the developed world) don't have access to clean water; people get sick and die when perhaps we feel they could have been saved.
​
We see it in our children too; when they grapple over a bag of sweets or fight over time with a parent; or what about those common arguments over the Friday night movie – as if they might never watch another movie again (tell me that's not just my kids??).
​
These thoughts are founded in the great lie that THERE IS NOT ENOUGH. And the subsequent fear that maybe there never will be.
​
We live in a constant state of expectation that THINGS WILL BE TAKEN FROM US! Our time. Our health. Love. Our rights…and so it makes sense, within that framework, that we would try to stop those things from being taken. Hold them close. White knuckle style!
​
When we see this for what it is – a means to control our thoughts and subsequent behaviour, we can start to unpack the truth.
​
​
That THERE IS ENOUGH.
WE HAVE ENOUGH.​
​
Bit by bit, we can start to ease up on those controls we have in place to prevent those losses. We can invite someone to pack the dishwasher – however they like and know that the dishes will still be washed beautifully. We can give our kids the entire bag of sweets and know that they will fairly distribute them – or at least that they will have their own opportunities to work through their own fear of missing out! And I will notice that the towels are not folded the way I like them and I won't twitch. Well, maybe a little!
​
And do you know what happens when we move out of SCARCITY? We move into ABUNDANCE! FLOW. These words are far more than 'words of the minute'. They describe the peace we find when we hand over control and follow the path of knowing that we have all we need. We become like water running with ease over rocks. Not only with ease – with JOY.
​
Nothing has prepared our minds for the deep work we are being asked to do right now, than worldschooling and living in partnership with our children. We want to share with you some of the content on our We Are Worldschoolers website that we hope will inspire you to move from a mindset of SCARCITY and into one of ABUNDANCE.
​
​
We've shared this one before but Rachel's blog post about how to create security for our families while travelling and without a home base, really is at the heart of how to live in abunance!
​
​
​-read this amazing post here-​
​
​
Amoya Knudson shares with Lainie, just how to step into your power as a single, worldschooling mumma and find community wherever you are! Living in community is the ultimate in sharing resources, sharing our gifts and living a heart centred life – and community is what we make it!
​
​
​-watch this amazing interview here-​
​
Lainie takes us along on her very personal journey of seeing her fear, looking it right in the face, and using it in powerful ways to create the life she was born for. Oh, and she's still doing it!!
​
​-read this article on fear-​
​
​
The opposite of SCARCITY is ABUNDANCE!!! There really is enough. You really are enough!
​
​
​